Outside of investment management, we also provide financial planning services in Sonoma County. Living in such a beautiful county like ours, we are also fortunate to be in the land of successful wineries and vintners and tech companies. Having someone to help guide the management and financial planning of these fortunes is becoming necessary.  A financial planner such as Dale Wannen will prepare a future financial plan that will cover cash flow, retirement planning, investment planning, and risk management to ensure you have a well-rounded approach to your financial future.  Full disclaimer, we use the popular planning program called MoneyGuidePro to help guide our clients through this process.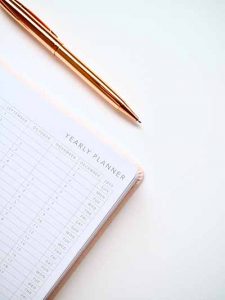 As a financial planner, Dale Wannen will develop your retirement lifestyle plan by first starting with a financial plan worksheet. This process allows us to gather data to develop financial goals by identifying strengths and weaknesses in your current portfolio so we can customize a retirement income strategy.
While a financial plan can be developed for anyone anywhere with today's technology, being a financial planner in Sonoma County gives us the unique ability to meet together and walk through your financial plan together our office.  At the same time, we manage portfolios for clients keeping their risk profile and timeline in mind as we diversify their portfolio.
Why You Should Consult With A Financial Planner
You're Nearing Retirement
Your Staring A Family
Your Self Employed/Run A Business
You Have A High Net Worth
You're Earning A Large Salary
It's important to remember that while the five items above are typical for when you would be working with a financial planner, you should really start as soon as possible. The sooner you work with a financial planner the better, we can put a plan in place as your income and investable assets grow.
If you're looking for a local financial planner in Sonoma County, call Dale Wannen of Sustainvest for a free consultation.