Sustainvest brings years of dedication, experience and passion to our work with mission-driven organizations. We work with multiple 501c3 organizations whose goal is to align their assets and endowments in accordance to their Investment Policy Statement (IPS). Working with executive directors, board members and financial committees to understand the investment goal, risk tolerance, and time horizon is key. We understand the challenges faced from having multiple stakeholders and will help create an investment framework and take the worry about managing assets for the organization out of your hands and into our fiduciary duty.
Our nonprofit investment management solution is designed for steady long-term growth with downside protection (staying in line with the Investment Policy Statement. Portfolios are constructed based on the specific needs of each organization and impact profile. If wanted, we can align the mission of the non-profit with its investments. For example, we can put higher allocations into strong gender diversity firms and funds for organizations whose mission is involved in human rights. Or we can exclude tobacco companies for 501c3's that are focused on public health. We can design a portfolio that fits your mission. Some of the non-profits we manage endowments for include: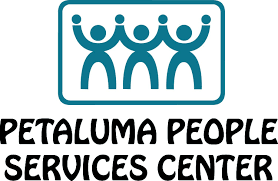 The Kansha Foundation
Global Exchange
Wilderness Youth Project (WYP)
Petaluma People Services Center (PPSC)
Our services include
Diversified portfolios designed for steady long-term growth with downside protection
Portfolio construction to align your organization's investments with your investment policy (IPS)
ESG investing with carbon conscious and impact investment options available for organizations concerned about alignment with social and environmental goals.
Stock donation assistance to allow your organization to accept in-kind donations
Strategies based on risk, time horizons, and organizational values to establish and maintain strategic alignment of your investments
Periodic reviews and quarterly reporting to Board or Investment Committee to ensure all stakeholders are properly informed
Asset Management Fees (annual) for Nonprofit Organizations (501c3)
Accounts Under $100,000: 0.90%
From $100,000-$1,000,000: 0.65%
Next $1,000,000-$3,000,000: 0.40%
Above $3,000,000: 0.25%
Feel free to schedule an introductory call to discuss this service.